Mila Petkova Ph.D. – psychotherapist and online counselor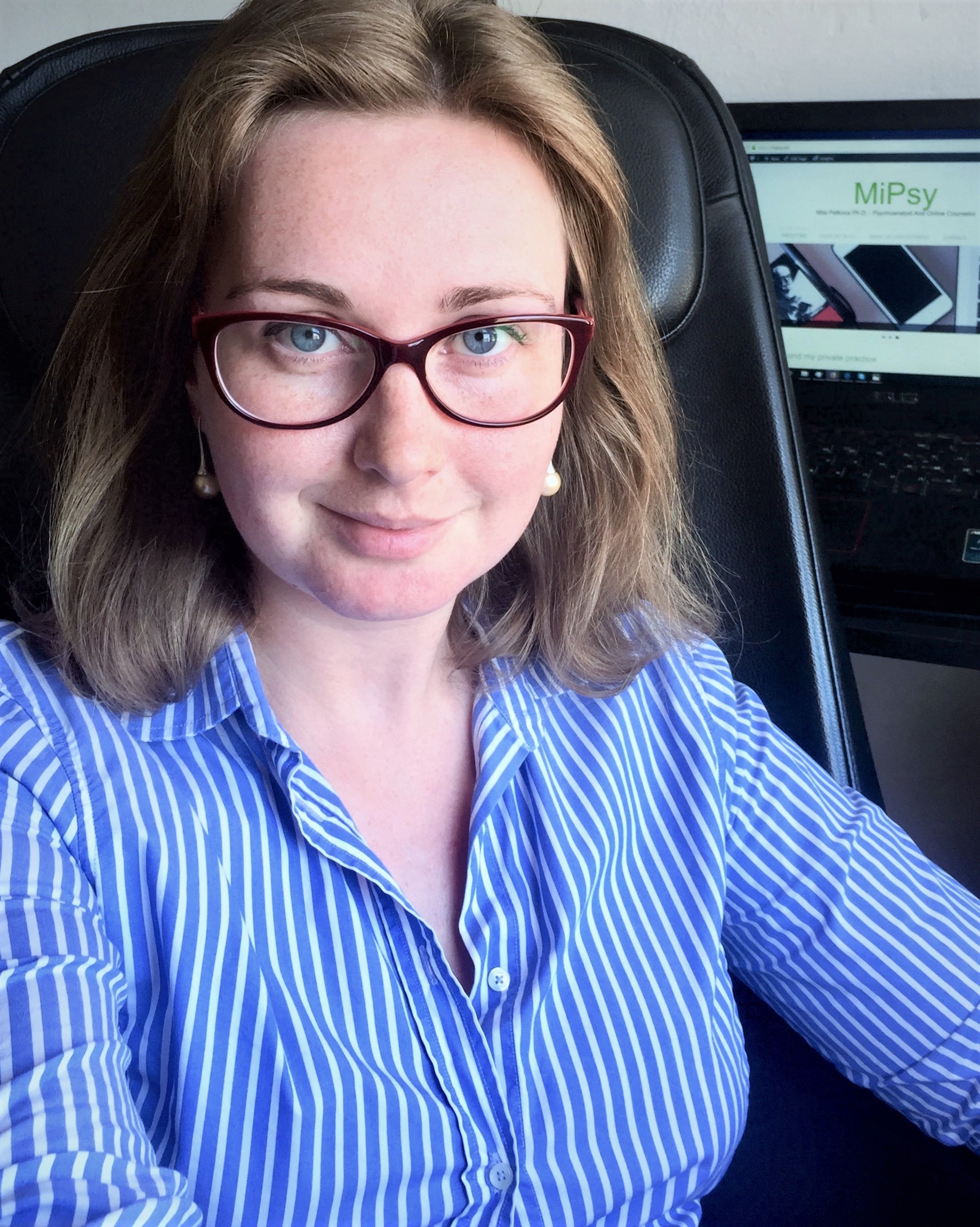 In my private practice I inform and inspire people to take action with their lives.
In 2014, I created my online psychology sites Mila's wellness and MiPsy, in order to promote topics related to mental health. It is through these mediums that I share articles about personal development, family relationships, and love.
In February 2016, I defended my doctoral degree in psychoanalysis and philosophy of culture at Madrid's Complutense University. To further enhance my educational background, I participated in four-year education in the Clinical Section Freudian Field in Barcelona organized by the World Association of Psychoanalysis.
I specialize in treating anxiety, panic attacks, and body image issues. I also accompany patients who have overcome excessive consumption of alcohol and drugs or have suffered from eating disorders in the past. I work with clients who have difficulty socializing, working under pressure, or finding a life partner, due to these issues above and many more.
I apply the psychoanalytical theory in my counseling practice since 2014. I have also worked for almost a decade in the IT sector where I found inspiration to start my own virtual private practice and became location independent. My main professional interests include incorporating the advances in neuroscience and modern technologies in the therapeutic process.
I am currently working online with individual and corporate clients from all over the world in Bulgarian, English, and Spanish.
You can contact me via e-mail: dr.mila.petkova@protonmail.com, Facebook.
More information about my professional path and qualifications can be found on my LinkedIn profile or in my BIO.
---
What can I help you with?
MENTAL HEALTH CORPORATE PROGRAM
CLINICAL INTERVISION AND SUPERVISION
COVID-19 AND MENTAL HEALTH RESOURCES
---
Psychotherapy and stress at the workplace
Alcoholism, drug addiction, and problematic consumption
Sadness, depression, and thoughts of suicide and self-harm
---
What is psychoanalysis?
Psychoanalysis as a therapeutic method
What happens during a psychoanalytical session?
---
Why online counseling?
How I decided to become an online counselor
Who can benefit from online counseling?
How online sessions are conducted? 
Text me for more details.