Mila Petkova Ph.D. – psychoanalyst and online counselor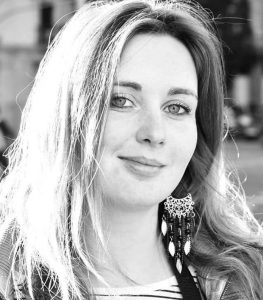 My mission is to help my clients achieve emotional balance and find their way to the best version of themselves.
In 2014, I created my online psychology sites Mila's wellness and MiPsy, in order to promote topics related to mental health. It is through these mediums that I share articles about personal development, family relationships, and love. You can read all my articles HERE.
To further enhance my educational background, in February 2016, I defended my doctoral degree in psychoanalysis and philosophy of culture at Madrid's Complutense University.
I specialize in treating general anxiety, panic attacks and body image issues. I also accompany patients who have overcome excessive consumption of alcohol and drugs or have suffered from eating disorders. I work with clients who have difficulty socializing, working under pressure or finding their life partner, due to these issues above and many more.
I am currently working online with clients from all over the world in Bulgarian, English and Spanish.
You can contact me via e-mail: milaswellness@gmail.com, Facebook or Twitter.
More information about my professional path and qualifications can be found on my LinkedIn profile.
---
Related practices and contributors
clinical psychologist, psychoanalyst, writer and life coach more =>
---
What is psychoanalysis?
Psychoanalysis as a therapeutic method
What happens during a psychoanalytical session?
---
What can I help you with?
Psychoanalysis and stress at the workplace
Alcoholism, drug addiction, and problematic consumption
Sadness, depression and thoughts of suicide and self-harm
---
Why online counseling?
How I decided to become an online counselor
Who can benefit from online counseling?
How online sessions are conducted?
---
Can we meet in person?
Yes, of course, we can meet in Barcelona – Spain or Sofia – Bulgaria.
Text me for more details.