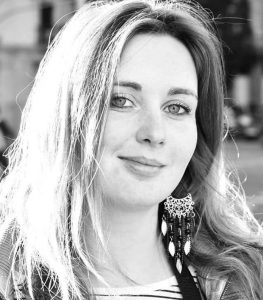 Psychoanalyst, founder, author and editor of MilasWellness.com and MiPsy.net.
With my articles and in my private practice I inform and inspire people to take action with their lives.
I started my career as clinical social worker. I have also developed EU projects in the social sphere, educations and trainings.
In February 2016 I defended my Ph.D. dissertation in Psychoanalysis and Cultural Philosophy in University Complutense in Madrid.
To further enhance my educational background, I participated in four-year education in the Clinical Section Freudian Field in Barcelona organized by the World Association of Psychoanalysis. I apply the psychoanalytical theory in my counseling practice since 2014.
I have also worked for almost a decade in the IT sector where I found inspiration to start my own virtual private practice and became location independent. My main professional interests include incorporating the advances in neuroscience and modern technologies in the therapeutic process oriented to psychoanalysis.
I specialize in treating general anxiety, panic attacks and body image issues. I also accompany patients who have overcome excessive consumption of alcohol, drugs or have suffered from eating disorders in the past. I work with clients who have problems socializing, working under pressure or finding a life partner due to these issues above and many others.
My counseling practice is located in Barcelona Spain, but you can CONTACT ME from any place around the world.
You can also read my articles HERE and follow me on FACEBOOK and TWITTER.
Find more detailed information about my training and education on LINKEDIN.
---